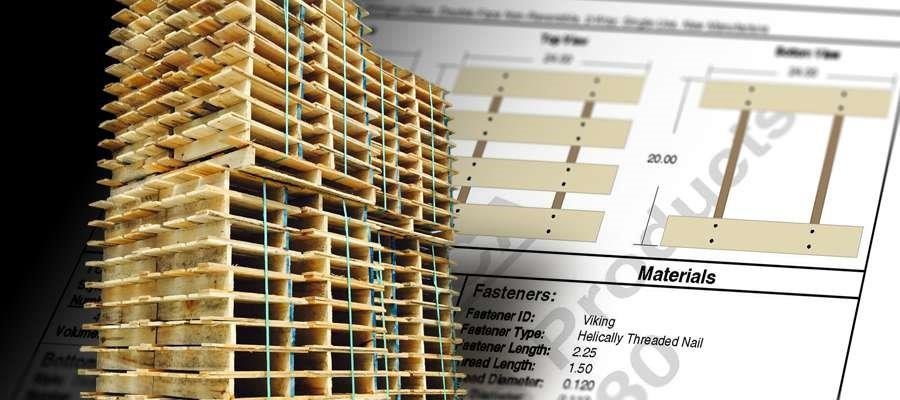 CUSTOM WORK
is our specialty
Unlike other wholesale lumber supply companies, O'Malley Lumber can customize products for our customers – whether it's a pallet that can accommodate a non-traditional sized product or product displays. That's one of the ways we've remained in business for more than half a century.
Our sawmills and warehouses are equipped with the latest in technology, which makes it easy to produce whatever you need – and then deliver it on time.
We Can Deliver Any Order
At O'Malley Lumber we're big enough to handle everything from government and military contracts to orders that can fit in a delivery van. No matter the size or the shape, we can deliver for you like we've been doing for more than 50 years.
Learn More
Services
Pallet Design

Whatever you need for your custom pallet order, O'Malley Lumber is ready to supply it. We own our own manufacturing facilities in Pennsylvania, Maryland, and Virginia, and this allows us to maintain strict quality control.

Delivery

Work with a professional lumber supply company that's been in business for more than 50 years – call O'Malley Lumber to talk to one of our experts. Call 410.477.0500, or email us.

Inventory Management

When you become a client of O'Malley Lumber, we'll track your orders – whether it's for pallets, plywood boxes, cut to size lumber – or any of the other items we produce. Our salespeople monitor your orders, and depending upon your usage, will keep several shipments of your pallets in stock. 
From Pallets to Pellets
Build Your Future With O'Malley Lumber
O'Malley Lumber is one of the East Coast's largest pallet manufacturers and wholesale lumber companies, with locations in Pennsylvania, Maryland, and Virginia. We've been in the pallet production and wholesale lumber business for more than 50 years. Every company employee believes in providing clients with the highest-quality products and customer service available. That's why our reputation is rock solid.

Whether you need wooden pallets that have been heat treated for international shipping or wood packaging that's sturdy, dependable, and attractive, O'Malley Lumber is the answer. We also create customized pallets for products of any shape and size, along with wooden packaging that spruces up your product's image. Our operations are linked with the latest technology and our own trucking fleet that helps to ensure overnight delivery almost anywhere on the East Coast.

O'Malley Lumber's inventory stocking programs helps ensure that you'll never run out of a pallet or product, because we keep track for you.

For more information or to place an order, fill out the contact form on our site, call 410.477.0500, or email us.